28th July 2021
Why Solar PV is the Fastest Route to Meeting New Part L Regulations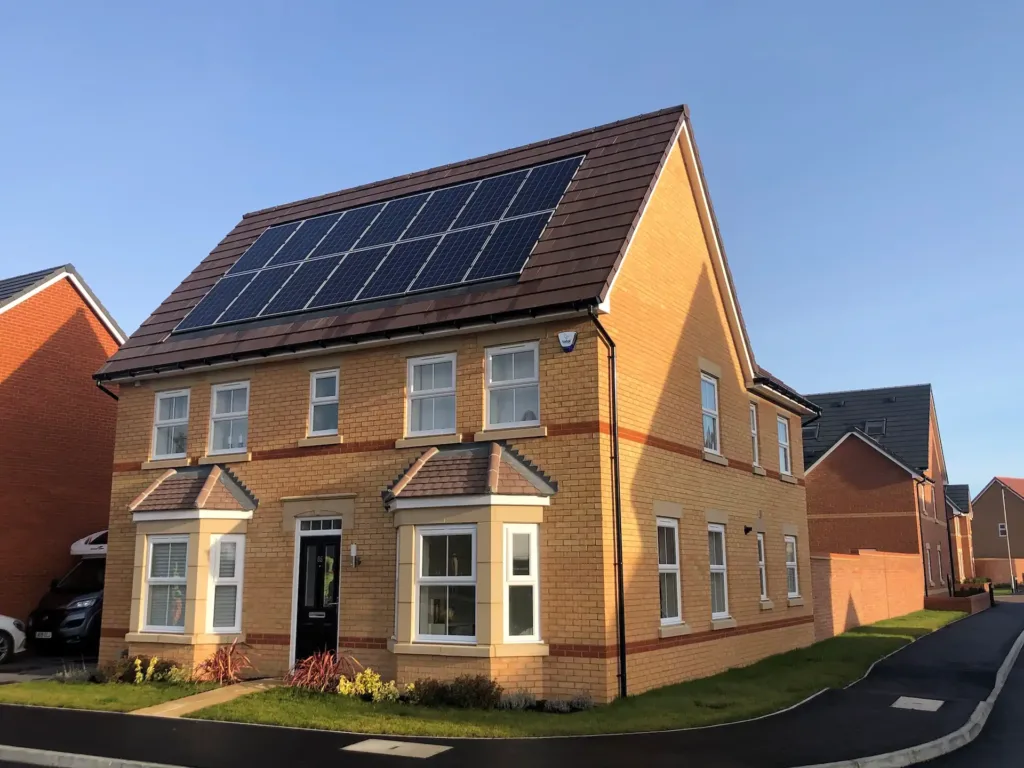 As the new Part L Building Regulations begin to gain momentum, the majority of medium and volume housebuilders have started to design and plan how they'll meet the required Uplift to Energy Efficiency requirements in new homes from 1st July 2022.
This uplift aims to deliver a 31% improvement on current Part L sustainability and energy efficiency standards on a per-plot rather than whole-site basis, achieved through low-carbon heating, fabric increases and – crucially – the adoption of renewable energy sources.
While solar panels aren't the only option available to developers, they are widely acknowledged to be the most efficient way to achieve compliance, both with the Part L Uplift in 2022 and the forthcoming Future Homes Standard expected in 2025.
Solar is an established and mature technology that's widely tested and readily available. It can be easily integrated into the roof without creating additional load, as well as reducing the number of roof tiles needed, which are currently in short supply. 
Unlike heat pumps, solar PV is low maintenance and requires little interaction with the homeowner from a usability perspective. 
It's also an increasingly attractive value-add for today's homeowners, and most housebuilders know that in today's climate, sustainability has featured much more in buying decisions. As well as looking at how nice the kitchen is, how many bedrooms it has or where it is, future buyers will look at how energy efficient the building is, and the impact it'll have on their energy bills.
We've seen from surveys conducted of prospective homeowners that having solar is now as desirable a feature as super-fast broadband, making it a technology that not only meets regulations but that homeowners actually want. 
Additionally, as more consumers switch to hybrid or electric cars and install EV charging points ahead of the ban on new petrol and diesel cars in 2030, the ability to generate their own electricity will be of tangible value. 
But choosing to install solar to meet Part L regulations isn't a simple case of making sure there are enough solar panels to meet build targets; housebuilders will need to engage their chosen solar PV installer as early as possible to plan, design, cost and forecast to meet the obligations ahead.
As the UK's leading solar installer to the housebuilding industry, we've already conducted significant design projects with Barratt Homes, Redrow and many others to ensure that we can meet their requirements, so now is the time to act and ensure there are no nasty surprises down the line.
Take a look at our next blog to find out how housebuilders mitigate renewable technology supply chain risks ahead of next year's Part L implementation deadline.