Solar savings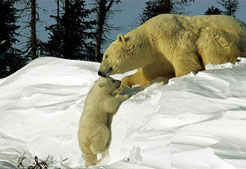 Saving your pocket, and the planet
[one_half_last]
At Eco2Solar we strongly believe that our solar energy solutions offer a viable, cost-effective way to limit the effects of climate charge and save the planet for all our future generations
By using all of our experience, expertise and the latest solar technology we aim to make solar energy good news for your pocket, and good news for the planet.
[/one_half_last]
Fuel bills of only £0 per quarter?
Our solar energy systems are designed to save customers money by maximising energy generation, and minimising heat loss.
Some customers have even reported fuel bills of £0 per quarter
Is solar energy really free?
It certainly is. Solar energy is your own free, renewable and sustainable source of power. So once you've fitted your solar energy system, you're no longer at the mercy of price rises by big energy corporations.
30 years-plus life span
Our low maintenance solar energy systems have life spans of 30 years plus- and to make sure you get the best possible experience, we only let our own experts install them.
How our solar energy solutions financially benefit households, communities and businesses
While each solar heating and solar PV project varies according to the circumstances of the individual house, community or business, there are some great benefits for all Eco2Solar customers.
You can:
[box type="shadow"]
Reduce and offset carbon emissions by up to 1 tonne per annum, equivalent to a 3500 mile flight or 3000 miles in a car (Source; The National Energy Foundation)
Generate up to 70% of your hot water – free!
Receive premium rates for your electricity generation from the Feed-in-Tariff
Virtually eliminate maintenance costs with our cutting-edge technology, with a lifespan of over 30 years
Solar Thermal evacuated tubes can be installed to the side of a wall.
Increase the value of your house
Reduce the impact of fuel price increases
Generate power you can sell back to the grid
Costs less than you think and has the cache of being green!
[/box]
If you are a developer/architect, our solar energy solutions let you:
[box type="shadow"]
Build attractive eco homes for quick sales at maximum prices
Generate great opportunities to create exemplar projects
Easily satisfy new building regulations for 10% energy from renewable sources
[/box]
Here's how our energy solutions help businesses:
[box type="shadow"]
Lower fuel costs mean higher profits
Earn a profit from the Feed-in-Tariffs and Renewable Heat Incentive
Going green is good for business, providing excellent PR and marketing opportunities
Corporate Social Responsibility (CSR) – green is good for business
Protection against future fuel price increases
[/box]
How our cost-effective solar energy solutions help communities:
[box type="shadow"]
They're a major contribution to meeting your sustainability and energy efficiency targets
Customers get an invaluable educational resource on tap
We help address fuel poverty- a critical issue to all our communities
[/box]