24th May 2013
What is the Renewable Heat Premium Payment?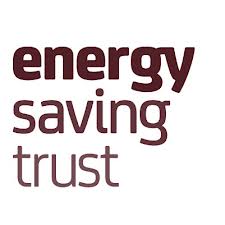 The Renewable Heat Premium Payment (RHPP) was introduced by the Department of Energy and Climate Change to support the growth in domestic renewable heat solutions. The scheme involves application to The Energy Savings Trust for a free grant towards the installation of renewable heat technologies.
Which Technologies are Eligible?
The RHPP covers Air and Ground Source Heat Pumps, Biomass Boilers and Solar thermal systems. Eco2Solar are delighted to provide MCS accredited heat pump and solar thermal systems to our customers.
Each of these technologies is potentially eligible for the following RHPP payment opportunities;
| | |
| --- | --- |
| Technology | Premium Payment |
| Air Source Heat Pump | £1,300 |
| Ground Source Heat Pump | £2,300 |
| Solar Thermal | £600 |
The RHPP could contribute towards to cost of installing a renewable heat technology sat your property, saving even more money on your heating costs.
Who is eligible?
The RHPP is a part of a wider Government scheme to increase energy efficiency throughout the UK, due to this fact it is essential that properties meet the following energy and general criteria to be eligible for application to the RHPP;
The property must be owned by you and continue to be owned by you for the duration of the metering and survey requirements

If you are a tenant you must be purchasing the system yourself and have permission from the owner of the property

If the property is a new build, then you must retain ownership of the property either as the occupier or as the Private Landlord
The property must have loft insulation to 250mm and cavity wall insulation (where practical)
You must have undertaken a Green Deal Assessment before submitting a claim to EST for payment of your voucher
Your system should meet all of the necessary planning and environmental standards
The product and installer you choose with must be certified under the Microgeneration Certification Scheme (MCS) or Solar Keymark
How do I apply?
To apply for the premium payment, simply visit the Energy Savings Trust website and select the technology which you would like to apply for.
For more information on the Renewable Heat Premium Payment, or to talk to us about the technologies which we offer, please call us on 01562 745 265 or email enquiries@eco2solar.co.uk.