5th August 2014
WEST MIDLANDS SAFARI PARK TO MAKE LIGHT WORK FOR RHINOS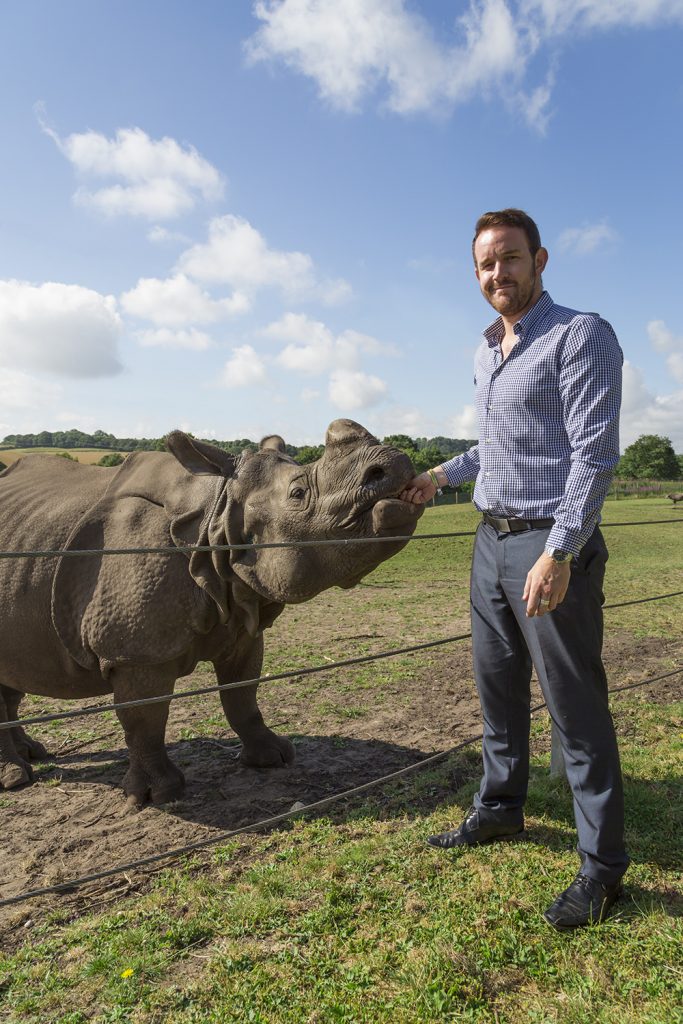 It might be mid-summer but West Midland Safari Park is already looking towards the dark nights and to alternative ways of keeping their Indian Rhino House light and bright for their trio of exotic Indian Rhino. Therefore, the Parks' 'Green Team' stepped in and suggested that solar panels be fitted to the facility as part of their commitment to using renewable energy sources to help keep the lights on.
The building has just the right credentials – a south facing roof, with little or no shade.
Katie McDonald, Research Officer for West Midland Safari, said, "The first solar panels were fitted at the Park on 26th June 2014 by a local Kidderminster firm – Eco2Solar. The panels came with a metering system so the exact amount of electricity being generated can be recorded.  It is estimated that the panels should provide over half of the electricity the house currently uses.   During the next few months, the team will be monitoring the new system closely to see if combining the panels with an efficiency drive, we can get the Indian Rhino House self sufficient for electrical energy within 12 months. Whilst only a small step, this is a significant start to the move into generating some of our own power and just part of the Parks' drive to minimize waste and reduce the environmental impact of our activities".
Ryan Mee, Director for Eco2Solar, said, "We were delighted when the Safari Park approached us to discuss ways in which we could help them reduce carbon and the electricity consumption for the new Indian Rhino House. The solar panels will generate over 50% of the electricity that the Rhino House needs per year, whilst also saving nearly 2 tonnes per annum of Co2 in the process. The panels need very little maintenance and will continue to generate an income and free electricity to the Rhino House for the next 20 years. We are a  local company that has conducted thousands of installations all across the UK but this was our very first Safari Park!"
The state of the art Indian Rhino House cost £500,000 when it was completed four years ago. The building, which features central heating, rubber lined floors, a deep litter of bark for sleeping and a heated indoor pool to allow the rhino to wallow, is considered to be one of the best Rhino facilities in the UK. It is home to three Indian Rhino – 'Sophie' (aged 9 years) and the male 'Rap' (6 years) who arrived at the Park in 2010 during a dark winter of heavy snow and sub-zero temperatures. Another female 'Sunanda' (2.5years) arrived last December to complete the trio.
Renowned for their 'armoured' and prehistoric appearance, Indian Rhino – or otherwise known as the Greater One Horned Indian Rhino – are placid animals that live up to 50 years and originate from the Nepalese region of the Chitwan Valley National Park and India's Kaziranga National Park.