6th October 2014
Warwick Hospital gets second Eco2Solar system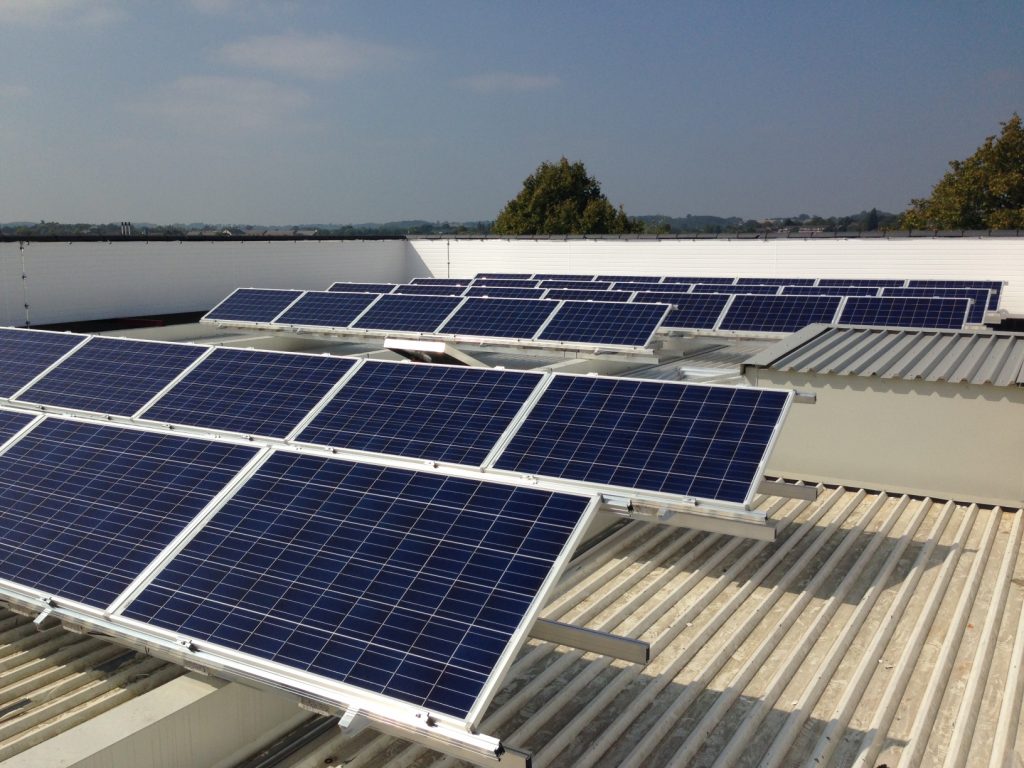 Eco2Solar recently installed a 10kWp solar PV system at Warwick Hospital, part of the South Warwickshire NHS Trust. This is the second system installed at Warwick Hospital by the Worcestershire based company and the third system for a South Warwickshire NHS Trust building.
The solar panel system, comprising 40 Solarworld modules, is funded by Community Energy Warwickshire – who are a community owned organisation – and provide the electricity to the NHS Trust at a reduced rate whilst also benefitting from the Government Feed in Tariff income.
The system required a special mounting system that has no fixing to the roof and is held in place by ballast only.
The system will produce around 10,000kWh of electricity and offset over 5 tonnes of CO2 every year.