28th January 2013
Understanding the 'Green Deal' in 4 Easy Steps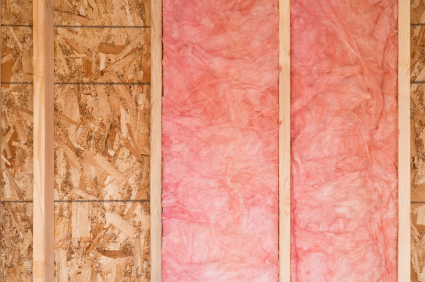 You may have heard the phrase, 'Green Deal'; but in real-terms what does this actually mean for you as an individual or business? Well, reading this article may be a good place to start when trying to decipher the key facts.
The Green Deal is the flagship Government scheme, launched in October 2012, which aims to make energy efficiency measures and micro-generation more accessible to the average home or business owner.
The basis of the Green Deal is to allow you to make positive energy efficiency changes in your owned or rented home, or non-domestic building. This will be achieved by the Green Deal Finance scheme, a new approach to finance which will allow access to up to £10,000, to help pay for the energy-saving measures; an amount which is then paid back via the consumer's savings on their energy bills.
However, the Green Deal represents just one option available to finance energy efficiency and micro-generation measures on your property. Whilst the Government believe this to be best option for installing energy efficiency and micro-generation measures, it may not allow individuals and businesses to see a real return on their investment; particularly with technologies such as solar PV or solar thermal.
If you do what to go ahead with the Green Deal, these are the four steps which you can take;
Assessment; A certified Green Deal assessor will visit your property, to talk about your current energy use and habits to so how you could benefit from the energy efficiency measure provided under the Green Deal.
Recommendations; Following your assessment visit, Green Deal assessor will produce and provide you with a 'Green Deal Advice Report'; containing all of the recommended improvements for your home and indicate whether these are available with repayment through your energy bill, or whether they require upfront cost.
Quotes;If you are interested in any of the measures contained within the 'Green Deal Advice Report', your Green Deal providers will provide you with quotations for your chosen improvements. You can then choose your Green Deal Provider, who will produce a Green Deal plan; setting out all of the work to be completed and the repayment schedule.
Installation;Once your Green Deal plan has been agreed, your provider will arrange installations dates for the measures with their network of Green Deal installers. Once the installations are complete, you can begin enjoying the benefits in the knowledge that payments will be automatically added to your energy bills.
The Green Deal may appear to present a straightforward option for you to implement energy efficiency, but is the offering really that suitable for non-domestic properties? It may not provide the best financial option for these properties, which are likely to have access to finance at a more competitive interest rate. The Green Deal also ties your energy bill to a long-term repayment plan which does not necessarily provide the flexibility which businesses require.
Most importantly, how simple is the 4 step process? Eco2Energy can provide you with a simple energy efficiency assessment, involving just 2 key steps;
Energy Efficiency Assessment; Following your initial contact with Eco2Energy, one of our trained energy efficiency surveyors will visit you to establish your current energy usage, any current measures which you have in place to reduce energy wastage and the energy efficiency measures which you can implement to reduce your wastage and energy bills
Energy Options Report;After the visit, we will provide you with a comprehensive 'Energy Options Report'; which will provide you with clear recommendations as to the best energy efficiency options for your building. The report will clearly outline the cost and return of each measure, alongside all applicable finance options. It is then completely your choice whether you proceed with any of our recommendations.
I think it's clear to see which process is the most straightforward! But don't worry; we haven't forgotten that the Green Deal provides an affordable solution to those who don't have upfront budgets to invest; Eco2Energy offer a multitude of financial solutions to suit all budgets and constraints;
Business Finance; We can provide you with business finance, through the Siemens Energy Efficient Finance scheme, in conjunction with the Carbon Trust.The finance scheme simply works by offsetting the initial outlay for the system and its installation, against the predicted savings. Siemens Energy Efficient Finance offer packages from as low as £1,000.
Free installations;In this instance Eco2Energy will install some renewable technology or energy efficiency measure free of charge, in return for a share of the savings.
Smart energy procurement;This finance option applies to your building's energy supply and involves collaboration with our partner, Get Smarter Energy (GSE). GSE provide transparent best price energy procurement that creates an Available Investment Capital pool, which GSE reinvests to deliver energy reduction; so that you can install energy saving measures-Free! These energy savings are then shared between yourselves and GSE.
Upfront capital investment; Of course, you could always pay for your energy efficiency measures yourself and take all of the savings and returns.
Eco2Energy can provide your non-domestic building with energy efficiency options including; LED lighting, building energy management systems, voltage optimisation and insulation; while Eco2Solar can provide micro-generation installations for solar electricity, solar hot water, and air & ground-source heat pumps. The key benefits of installations with the Eco2 Solutions Group are;
Long-term savings on your energy bill; While it may take a few years to see the savings, installation of energy efficiency and micro-generation equipment guarantees you savings on your energy long into the future.
Future-proof energy security; By installing energy efficiency or micro-generation measures, you are safeguarding your property against future energy bill increases. Even small measures, such as draft proofing or insulation, will help to keep your energy bills lower well into the future.
Saving carbon and helping the environment;When considering energy efficiency measures, most people only consider the savings and direct effect that measures will have on themselves or their property, it is important to remember that these measures will also reduce your carbon footprint and help the environment.
With the average home's annual energy bill increasing by approximately 11% in 2012 and Ofgem reporting that energy bills are to rise by at least £12 a year for the next eight years; to fund the £24bn needed to upgrade Britain's electricity and gas grids; there has never been a more opportune time to consider your energy efficiency.
If you would like more information on the Eco2Energy Energy Options Report and other finance schemes available with the Eco2 Solutions Group, call us on 01562 977 977.