2nd January 2013
The Real Benefits of Energy Efficiency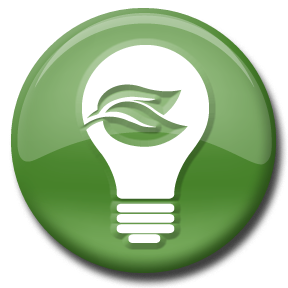 Recent reports have shown that companies see rising energy costs as a key concern. A survey carried out by Green Monday, quoted on the Nat West website, in association with the Aldersgate Group, sought the opinions of energy experts at many of the UK's biggest companies. Some 62 per cent said they felt UK energy costs would exceed those of similar economies elsewhere in the world, while just 5 per cent said they thought they would be lower.
"The corporate survey demonstrates that it is the price of fossil fuels, not green policies that will have the biggest impact on rising bills," he said. "These findings are consistent with Government analysis which finds that recent energy bill increases are primarily due to increased wholesale gas costs."
He added that the cheapest way to address the problem would be to reduce demand, with more focus put on creating incentives to persuade businesses to use less energy rather than investing in expensive new supply.
In another survey of 500 businesses, conducted by Business Juice and targeting companies ranging from 1 to 500 employees in size, respondents stated that if the trend for 25% year-on-year price rises continued, it would have a serious impact on their business.
For one in twelve of those asked this would have catastrophic consequences, forcing them out of business, and a further 31% said that the impact of rising energy prices would be so serious it would transform the way they do business. Given that business energy prices have risen by 58% since 2010, it is clear that the threat posed by energy price rises to UK businesses is of significant importance.
The Barometer revealed that the concern around business energy is underpinned by the amount of uncertainty and ignorance about energy amongst UK businesses, with only half of respondents feeling confident on how to do something about their energy bills. While 56% stated that they plan to switch energy supplier in the next 12 months, with 90% doing so to lower their overall bill, the survey showed considerable scope for energy-saving action. For example, only one in five have so far installed a smart meter and only 14% have installed an energy management system.
Other significant findings included:
64% agreed that the business energy market is competitive and they regularly shop around;
A rise in price of just 10% would prompt 65% of businesses to take action;
64% of businesses stated that they would install smart meters in response to rising energy prices;
97% of businesses said they have already or would consider strengthening energy-saving policies in reaction to rising energy prices.
So what can I do to make my buildings more energy efficient?
I have listed below some the potential technologies that you could try:
LED and low energy lighting can reduce energy use in lighting by 50 – 75%.
Better building controls optimize the way that your building uses energy by ensuring that you only use what you need and focus on the real demand for heat, light and power. Examples are;
–Energy Demand Management software to give you overall visibility and control of your energy use.
–Building management systems (BMS) control your equipment that uses energy.
Energy efficient cooling can reduce energy use by up to 90%.
Voltage optimisation will ensure that your incoming electricity supply is at the correct voltage and eliminates spikes, transients and harmonics. This can result is electricity savings of up to 10%.
Insulation improves the thermal efficiency of the building and reduces heating bills.
I will discuss each of these in detail my future blogs, so keep your eyes peeled!