9th May 2013
3.84kWp Solar PV System: Leigh and Bransford Primary School, Worcestershire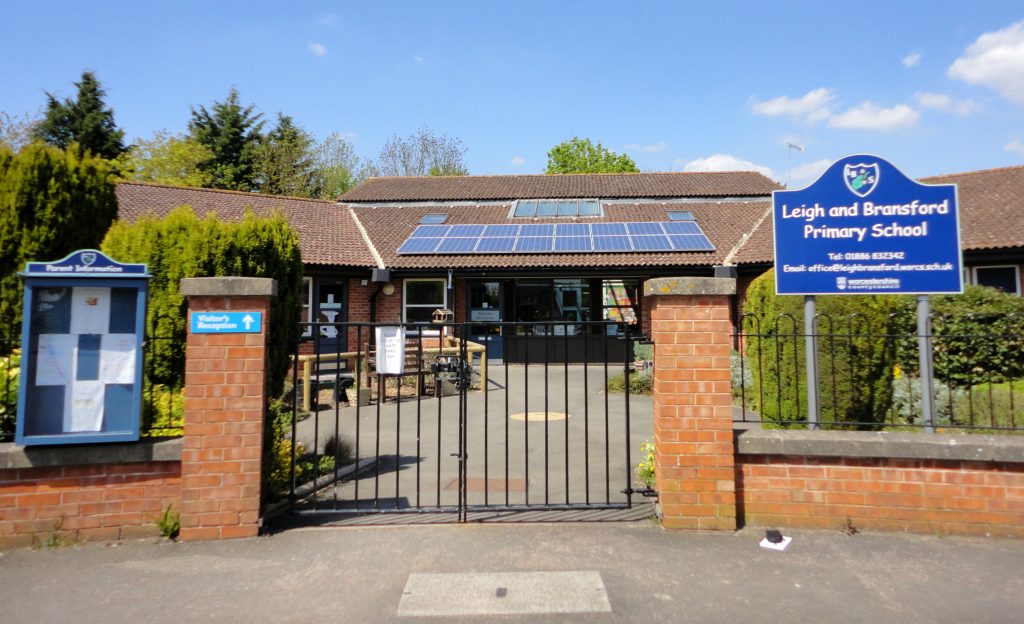 In February 2012 Eco2Solar installed a 3.84kWp solar PV system on the front roof pitch of Leigh and Bransford Primary School, Worcestershire. The solar PV system includes sixteen REC 240W watt panels, alongside one SMA Sunnyboy 3000HF inverter and is expected to produce 3,044kWh of renewable energy for the school each year. This renewable energy contribution will reduce the running costs of school and provide them with an annual savings and returns of approximately £1,775. The solar system will also save over 1,500kg of carbon each year, the equivalent of making over 7,000 cups of tea.
Following the solar installation Leigh and Bransford's head teacher, Mr Bill, commented; "As a green flag school, it is important that we continually find new ways to reduce our environmental impact and engage the students in ways to help the environment.
Installation of solar PV panels represented the perfect opportunity to complement our current recycling and growing projects at the school. Not only do the solar panels help to reduce our carbon, they also earn the school approximately £2,000 each year and cut our energy bills by 10% a month in the summer.
I am really pleased with the solar system, particularly the attention to detail on its appearance- most visitors to the school don't even notice them!"