11th April 2013
4kWp Solar PV System: Baptist Missionary Service, Birmingham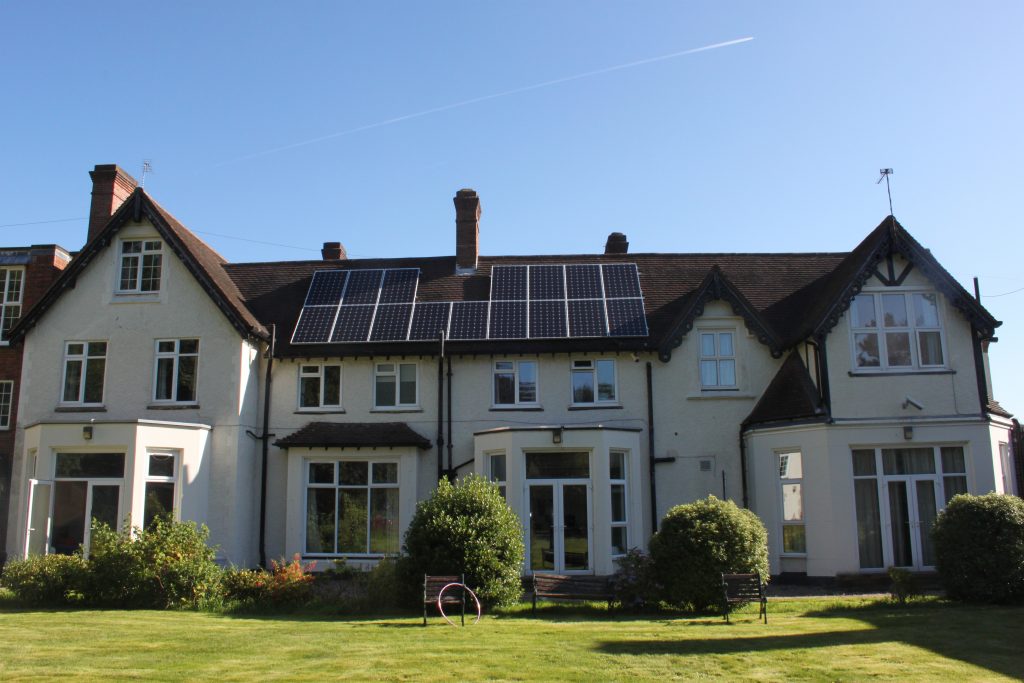 In August 2012, Eco2Solar installed a 4kWp solar photovoltaic (PV) system on the Baptist Missionary Service's (BMS) Birmingham international missionary centre. Eco2Solar were contacted by BMS to provide a quotation, due to previous work which we have completed for them in London.
The solar PV system, which was installed, includes sixteen Suntech STP250S – 20/Wd 250 watt panels, alongside one Power One PVI-4.2 TL inverter and is expected to produce 3,190kWh of renewable energy for the centre each year. This renewable energy contribution will reduce the running costs of the missionary centre and provide them with an annual tax-free income of £510 for 20 years; which will help BMS to reinvest the funds in their worthy cause.
Pamela Hopper, from BMS commented on their experience with Eco2Solar; "We were really happy with the whole process, the team were so helpful right from the initial contact right through to the end!". It is fantastic for us to hear from such a satisfied customer!