3rd January 2012
3.75kWp Solar PV and Solar Thermal Systems: Kidderminster, Worcestershire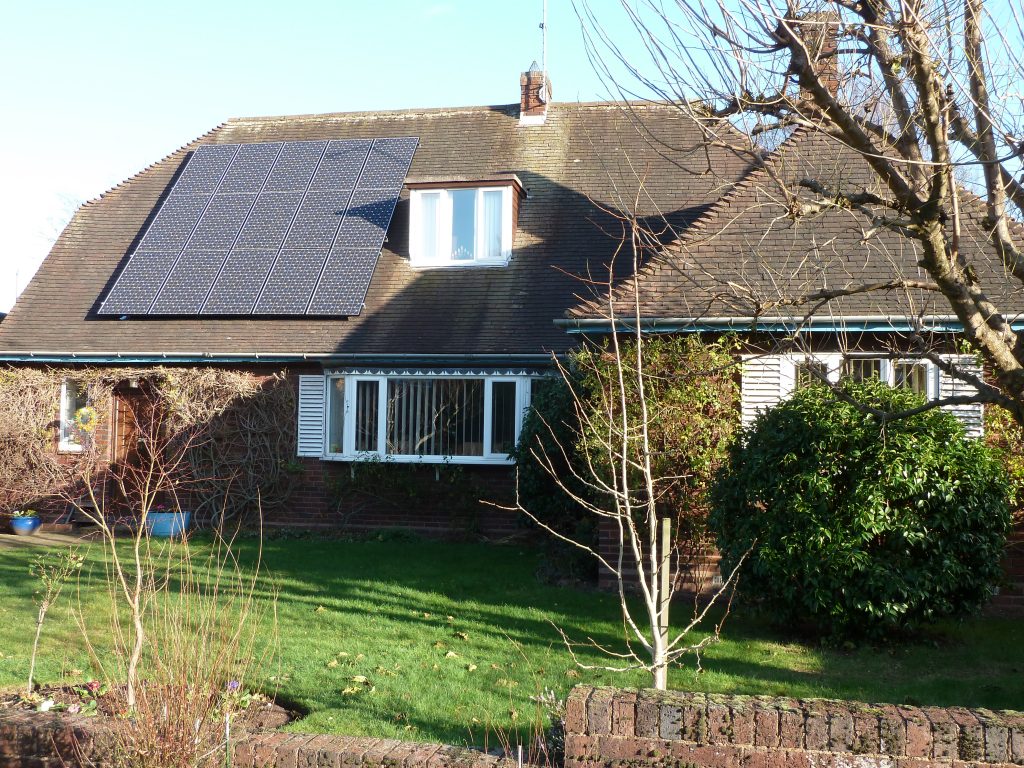 Eco2Solar installed this solar PV and solar thermal system on this lovely detached property in December 2011, just in time to beat the Feed in Tariff deadline. The solar PV system, which comprises 15 Sanyo HIT250W and one SMA Sunnyboy 4000TL inverter, is expected to produce 2,562kWh of energy for the property annually. This output will entitle the homeowner to a tax-free income of £1,109 each year from the Government-backed Feed in Tariff scheme.
To further reduce their carbon footprint, our customer also chose to install a solar thermal system comprising of two CPC6 evacuated tube solar thermal collectors, connected to one 150 litre, twin coil solar rated vented cylinder. This solar thermal system will provide a significant amount of hot water for the property and will be fully eligible for the Renewable Heat Incentive.
Our customer made the following comment on their recent installation; "Eco2Solar were recommended to us by a friend and provided the lowest price solar PV quotation and a competitive solar thermal quotation. Following their visit we decided to go ahead with both systems, unfortunately due to the Feed in Tariff rush the PV panels were not available for nearly 2 weeks, however when they arrived they were installed to a satisfactory standard. Following our experience, we would recommend Eco2Solar".