26th July 2013
Real Renewable Energy Returns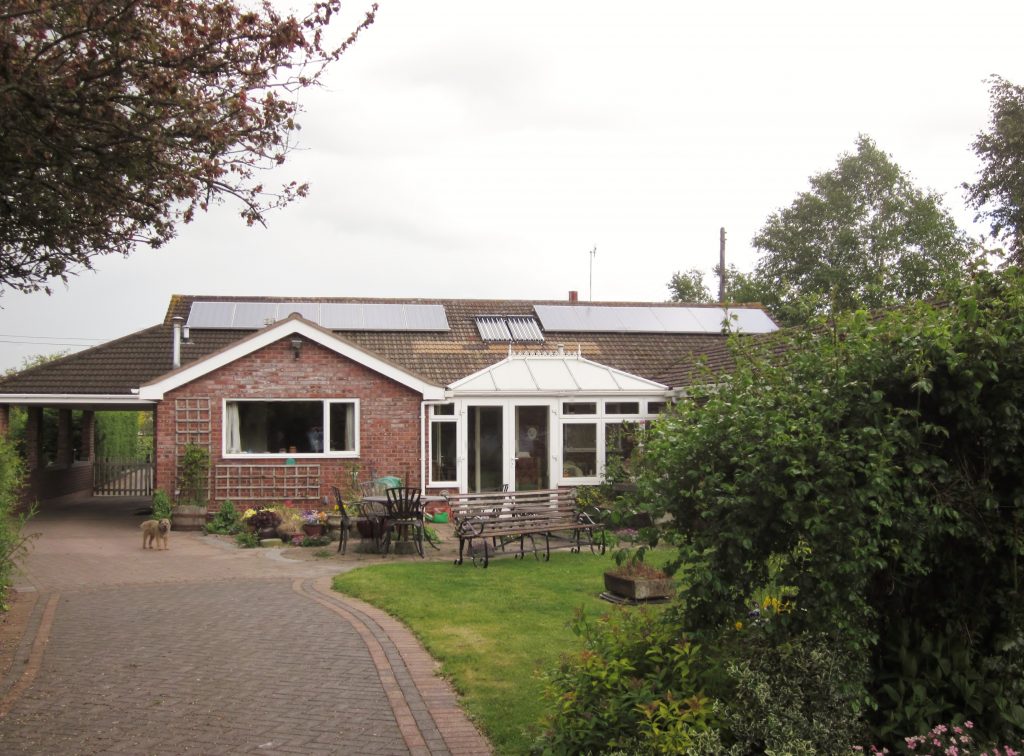 Eco2Solar installed an evacuated tube solar hot water system at this rural property near Droitwich Spa in December 2009. This was no ordinary installation as the client had a 30 year old existing solar hot water system which he wanted to upgrade.
Our customer, Mr Lovatt, had seen what his 30 year old system could do for him in the summer but wanted to upgrade the system utilising highly efficient evacuated tubes with non-toxic anti-freeze heating solutions; that would enable him to run the system continuously. This system now produces an excellent year round contribution to his hot water heating and even achieved an impressive cylinder temperature of 28degrees – even in sub-zero conditions on Christmas Day!
Mr Lovatt was sufficiently impressed with our work that he decided to call upon Eco2Solar again to install a 2.5kWp solar PV system to his property 4 months later, to take advantage of the hugely successful Feed-in Tariffs. The solar PV electricity generating system is expected to generate up to £1,000 in tax free payments per year from his utility provider for the next 25 years.
Over three years on from the installation, Mr Lovatt has never looked back and commented;
"I am absolutely delighted with our renewable energy systems, which were installed by Eco2Solar. Our solar thermal system has meant that we use very little heating oil throughout the year and in the recent sunny weather we haven't used oil or the immersion heater for six weeks. Our solar PV system has also performed excellently, generating over 9,000 units in 3 years and reducing our annual bills by almost 50%. We are thrilled with our cost and energy savings, on top of which the systems will payback within 5 years; leaving us plenty of years to reap the financial benefits too!"
It is fantastic to see the real returns and savings of one of Eco2Solar's very happy customers.