28th June 2013
Paul Hutchens Joins PRIME Mentor Support Network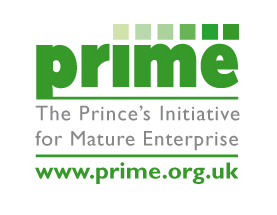 We are delighted to announce that our managing director, Paul Hutchens, has broadened his personal business support even further this month; by committing to the Prince's Initiative for Mature Enterprise, or PRIME.
PRIME was set up in 1999, by His Royal Highness the Prince of Wales, to provide those aged 50 or over and unemployed or facing the threat of redundancy, with the support which they need to achieve sustainable self-employment. PRIME offer guidance to the over 50's who are in all stages of self-employment;  from pre-start up, to start-up and developing; through quality training, networking events and mentoring.
Paul made the decision to support the initiative as a champion and mentor, in these tough economic times, as it is becoming more common-place for the over 50's to be made redundant or become unemployed. With a wealth of business experience available, Paul has chosen to offer his guidance and support through PRIME to those who need it the most.
Paul commented on his recent appointment; "I am proud to be a champion for Prime and to be a mentor for middle aged people setting up a new venture. I think that the over 50's are I danger of becoming a forgotten generation and, particularly as we are living longer, they have a huge wealth of experience to offer.
I want to use my experience and skills that I have learnt through business and being an entrepreneur to help to unlock this potential. I have taken great pride from creating my own businesses and watching them grow but, in particular, to see the growth in my team and myself in the process."
Watch this space to see Paul's PRIME activities. For more information on PRIME and the ways which you can get involved, visit them on line.