Working with other renewables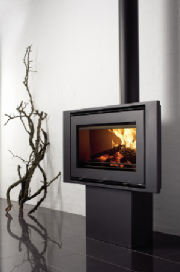 Solar heating for hot water works well with other renewable technologies. There is logical connection with some, such as wood burning stoves or biomass, as solar works best in the summer when there is plenty of sunlight and biomass provides heat and energy when it is cold in winter.
Eco2Solar partner Ecostoves can provide a number of biomass and wood burning stoves. www.ecostoves.co.uk
Ground source heat pumps can also provide a heat source all year round. Solar heating can boost this energy or indeed be used to replenish heat/energy stripped from the earth by the heat pump.
In addition these technologies can be physically connected together and integrated so that they complement each other and, often, provide a complete energy source without any back up from 'conventional' energy sources (oil, gas or electricity).
Renewable energy and low carbon power sources work best with under floor heating.
Eco2Solar and its partners can offer a complete integrated solution to your renewable energy requirements so we can all work together to reduce your fuel bills, ensure energy security and reduce your carbon footprint.