14th December 2011
New Russell's Hall housing development goes green!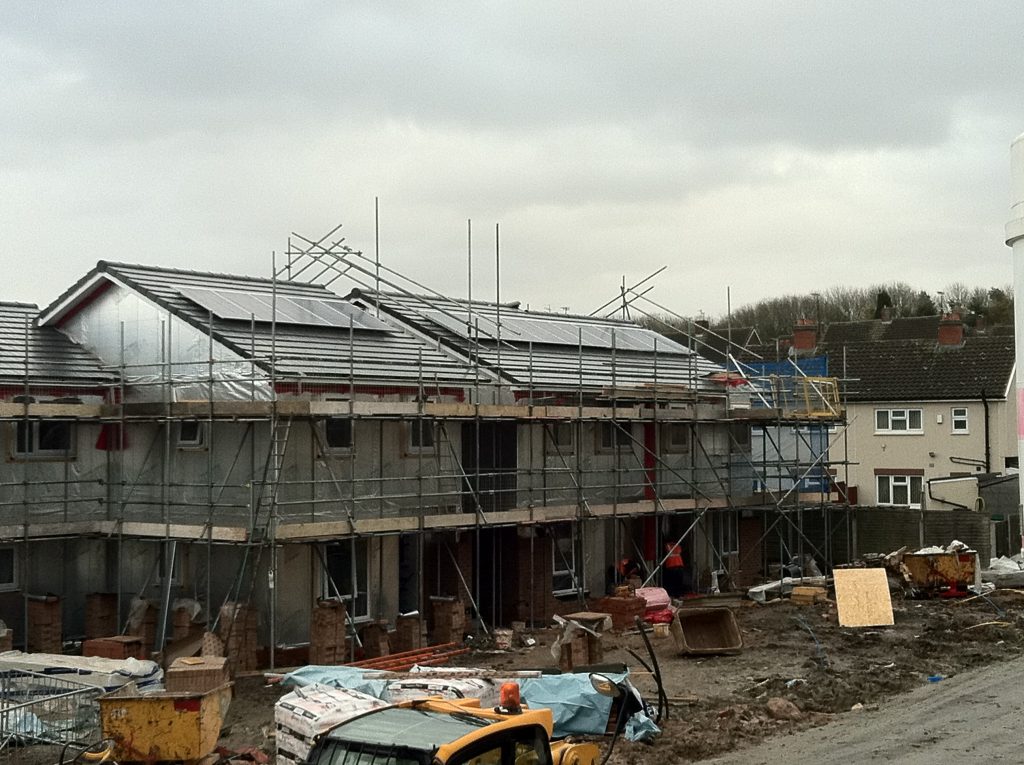 Eco2Solar have recently been awarded a contract to install an impressive solar photo-volatic system at the new Russell's Hall development currently being undertaken by principal contractor Thomas Vale Construction for and on behalf of one of the largest social landlords in the Midlands, West Mercia Housing Group and the Churches Housing Association of Dudley & District, CHADD.
The development entails the installation of over 35kWp of solar photo-voltaics, on twenty-two specially design houses and bungalows, alongside a fifteen-bed sheltered block.
West Mercia Housing Group and CHADD intend to use the return on the systems, from the government-backed Feed in Tariff (FIT) scheme, to reduce costs and ultimately pass the savings to the residents of the properties throughout the duration of the FIT's. It is predicted that this will greatly benefit those in need of more affordable housing, by keeping running costs down and helping to reduce and alleviate the pressures that may be faced by some residents in relation to fuel poverty.
As a local business, Eco2Solar are delighted to have won this contract award from Thomas Vale. Managing Director Paul Hutchens commented:
"We are pleased to have been appointed by Thomas Vale to work on behalf of them, the West Mercia Housing Group and CHADD for the Russell's Hall development. The commitment of photo-voltaic's clearly demonstrates the housing associations commitment to the government backed incentives to provide greener, more affordable living to those who need it the most".
"It is rewarding for Eco2Solar to be involved in a project which helps the environment and local people, along with providing the client with a considerable return on their investment".