9th September 2011
It is Always Great to Hear From Our Customers…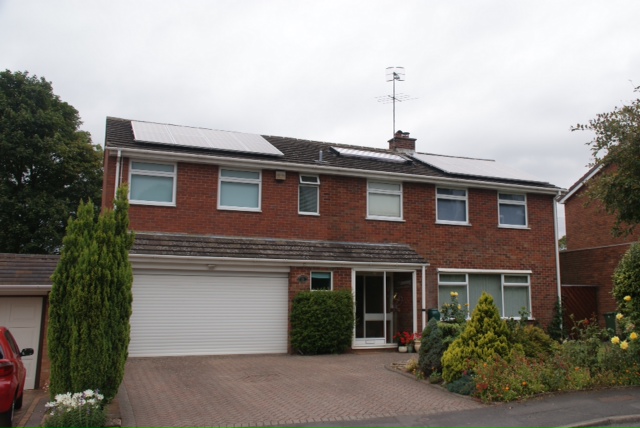 We recently received this lovely letter from Dr and Mrs Yarwood Smith and we would like to share their comments with you:
Today marks the end of the first quarter after our solar PV system was commissioned, and my wife and I are delighted to report that our energy supplier is to send us a cheque for £615.34 for the 1.37 MW we have generated since June. This certainly makes us feel that our investment has been justified, and we look forward to a sunny autumn and winter!
We chose Eco2Solar as we are happy with the solar hot water installation dating from some years previously, which supplies enough hot water for the two of us most days between April and September; the exceptions being when the "kids" are back as they are much more liberal with the hot water!
The quote from Eco2Solar was competitive with the suggested costings for the type of system proposed for us by the Energy Savings Trust, and that combined with our proven experience made us happy to proceed without multiple other quotes. The process of surveying, installation and commission was unfailingly friendly, professional and efficient, and Gail and her colleagues were able to accommodate changes to our dates due to a change in our circumstances.
Our installation has generated a great deal of interest from friends and neighbours, and we are more than happy to continue to recommend Eco2Solar as a supplying organisation for solar systems. One elderly neighbour has told me that he would certainly have a similar system installed were it not for the fear that he cannot guarantee that he would live long enough to outlive the break-even period before he would be in profit!