16th March 2017
Health and safety aspects of photovoltaic solar installations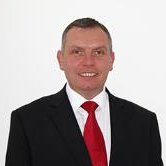 Health and safety aspects of photovoltaic solar installations
This is a chance for principal designers and safety professionals to hear John Conway from Eco2solar on the health and safety aspects of photovoltaic (PV) systems installation and maintenance.
John will cover the following topics:
The reasons for choosing PV over other renewables
Installation methods
Access and maintenance design issues
Tariff feedback
The benefits of PV
About Eco2Solar
​Registration: 1700
Talk: 1730
Exciting new venue for Scotland West regional events
Scotland west region have been allowed use of the management suite at the Buchanan Galleries in Glasgow for CPD events. This is the first event at this new and exciting venue. The management suite is on the 3rd floor next to the Burger King at the food court.
Location: 3rd floor, Buchanan Galleries Management Suite, 220 Buchanan Street, Glasgow G1 2FF
Date: Thursday, March 16, 2017 – 17:30
More details and booking information can be found Here