Why all the fuss about Climate Change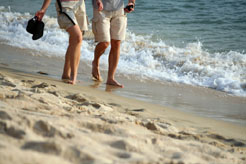 "Essentially, the twin pressures of climate change and energy security are raising energy policy to the top of the agenda in the UK and around the world… If we don't take these long-term decisions now we will be committing a serious dereliction of our duty to the future of this country." Tony Blair 2006
The escalating use of fossil based fuels is releasing carbon dioxide (CO2) into the atmosphere at a disturbing rate and causing the temperature of the planet to rise.
"The effects of climate change are now accelerating so rapidly that statistics are out of date before they are printed. Patterns of rainfall are changing, heat waves, floods, storms and droughts are all becoming more prolonged and severe. Sea levels are rising." Sunday Times magazine November 18th 2007.
The biggest concern is that this environmental phenomenon is largely as a result of human activity!
Individuals, businesses and public bodies are becoming increasingly aware of the need to reduce their 'carbon footprint'. Whichever way we look at it – it is down to us to do something about this problem!
Eco2Solar can install a solar powered hot water system or solar electricity system in your home, public building or commercial premises giving you a simple, cost effective and hassle free way of reducing your harmful carbon emissions. We can even provide under floor heating or heat your swimming pool with our solar panels!
"I'm optimistic. The important thing is to channel all of our energy into a constructive solution. We face a planetary emergency. But it is crucial to avoid being paralysed by that knowledge and instead feel empowered by it in order to bring about the changes that are imperative now." Al Gore, Former Vice President USA.
Levels of atmospheric CO2 are higher than at any time in the last 430,000 years. Source: Met Office website www.metoffice.gov.uk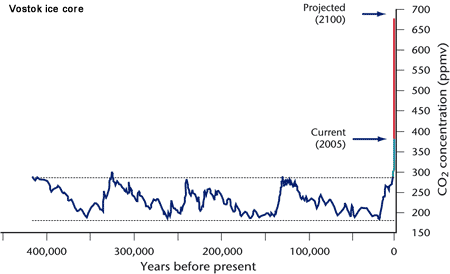 What is the government doing?
In summary
Pledging to reduce carbon emissions by 60% by 2050
Planning policy to encourage renewable energy eg Merton Rule, Code for Sustainable Homes
Carbon Emissions Reduction Target (CERT) places obligations on energy suppliers to reduce CO2
The recently introduced Feed-in-Tariff will provide tax free payments against the property for 20 years with the installation of a Solar PV system
The proposed Renewable Heat Incentive means a property with a solar heating system installed to it will receive payments for the amount of energy it generates.
Energy Performance Certificates in Home Information Packs (HIP's)
Requirement for Zero Carbon Homes by 2016
Following the publication of the Climate Change Bill and the release of the UN's Intergovernmental Panel on Climate Change (IPCC) Synthesis report on November 17th 2007 (see details below), the Prime Minister announced that he plans to increase the UK target for reducing CO2 emissions.
John Hirst, Met Office Chief Executive, said: "The Prime Minister's pledge to reduce emissions by 60% by 2050 is welcome news to all of us. The Met Office has provided evidence that climate change is both unavoidable and significant. There is no doubt that we need to take steps to mitigate the established trends and also adapt to impacts that are already inevitable."
See Met Office Climate Change pages on their website: www.metoffice.gov.uk
Full coverage of Gordon Brown's speech can be found on the 10 Downing Street website
The European Union (EU) agreed in March 2007 to make it compulsory for 20% of all energy used to come from renewable sources by 2020.
The domestic Renewable Heat Incentive is proposed to commence in spring 2014. In a similar way to the Feed in Tariffs, the RHI will guarantee above market rate long-term payments for installers of solar thermal, ground source heat pumps, biomass boilers and other renewable technologies. It will apply to heating at all scales, from households to public sector buildings to industrial processes in factories.
Most Local Authorities are signing up to the 'Merton Rule' which specifies that "all new non-residential developments above a threshold of 1,000 square metres will be expected to incorporate renewable energy production equipment to provide at least 10% of predicted energy requirements." These ideas are now embodied in Parliamentary Planning Statement (PPS) 22 and the Code for Sustainable Homes.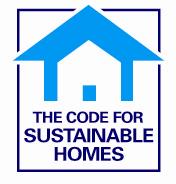 Code for Sustainable Homes
On 13 December 2006, the Code for Sustainable Homes – a new national standard for sustainable design and construction of new homes was launched. Since April 2007 the developer of any new home in England can choose to be assessed against the Code.
The Code measures the sustainability of a new home against categories of sustainable design, rating the 'whole home' as a complete package. The Code uses a 1 to 6 star rating system to communicate the overall sustainability performance of a new home. The Code sets minimum standards for energy and water use at each level and, within England, replaces the EcoHomes scheme, developed by the Building Research Establishment (BRE). It will provide valuable information to home buyers, and offer builders a tool with which to differentiate themselves in sustainability terms.
In July 2007 it has been suggested that the Code may be made mandatory. Indeed many Local Authorities are now insisting on compliance with the Code in order for a project to be granted planning permission.
The government has also developed the Carbon Emissions Reduction Target (CERT) scheme which places an obligation on energy suppliers to achieve targets to reduce carbon with a continuing focus on low-income consumers. The scope of the mechanism includes energy efficiency measures, microgeneration and behavioural measures and introduces new approaches for innovation and flexibility.
See www.defra.gov.uk for more information.
What is the latest scientific thinking?
Summary of the IPCC Synthesis report
The Synthesis Report provides an integrated view of climate change based on the findings of the three IPCC Working Groups, which cover the science and evidence of climate change, impacts and adaptation, and mitigation.
Observed climate change
11 of the last 12 years among the 12 warmest years in the global surface temperature record since 1850
Global temperatures have risen by 0.74 °C from 1906-2005, more than the rise of 0.6 °C (1901-2000) found in the IPCC's 2001 report
Global average sea level has risen by 1.8 mm/yr since 1961 and 3.1 mm/yr since 1993
Arctic sea ice extent has shrunk by 2.7% per decade since 1978, with bigger decreases in summer of 7.4% per decade
Mountain glaciers and snow cover have declined in both hemispheres
Recent warming has caused earlier timing of spring events, and plant and animal ranges have shifted to higher altitudes and further towards the pole
Causes of change
Global greenhouse gas (GHG) emissions from man's activities have risen by 70% since 1970
GHG concentrations now far exceed pre-industrial values spanning many thousands of years
Most of the observed increases on globally averaged temperature since the mid-20th century is very likely due to the observed increase in GHG concentrations
Future climate change
Under current climate change policies, global GHG emissions will increase by 25-90% by 2030
For the next two decades a warming of about 0.2 °C per decade is projected
Increases in the frequency of hot extremes, heatwaves and heavy rainfall are very likely impacts
By mid-century water many semi-arid areas, including the Mediterranean basin, are projected to suffer a decrease in water resources
Increased risk of inland flash floods, and more frequent coastal flooding in Europe
Increased water stress in Africa
Increased flooding in parts of Asia
More intense heatwaves in North America
Around 20-30% of species, assessed so far, likely to be at increased risk of extinction, if temperatures exceed 1.5-2.5 °C above
See full report at www.ipcc.ch
"There is still time to avoid the worst impacts of climate change, if we take strong action now. The scientific evidence is now overwhelming: climate change is a serious global threat, and it demands an urgent global response." –
click here to read more Stern Report 2006
What if we do nothing?
The earth's temperature could rise by as much as 5% by 2100 leading to massive disruption to our weather patterns, water shortages and threatening the future of our planet through global warming
Heatwaves like we saw in 2003 which killed 26,000 people in Europe and slowed plant growth by a third could become the norm within thirty
Warmer seas mean worse and more violent storms, stronger tidal surges and worse flooding. Rainfall increases on average by 1% for each 1 degree centigrade of warming.
Energy prices will continue to rise sharply as fossil fuels become more scarce and controlled by hostile regimes
Increasing energy shortages and power cuts
Massive cost to future generations both financially and in terms of safety
Eco2Solar can install a solar powered hot water system or solar PV electricity system in your home, public building or commercial premises. We can even provide under floor heating or heat your swimming pool with our solar panels!