[one_half]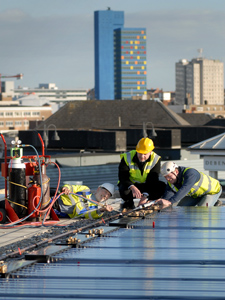 [/one_half]
[one_half_last]
[box type="shadow"]
Meet your planning targets with ease (such as Code for Sustainable Homes)
Product qualifies for Enhanced Capital Allowance (ECA) Scheme
Create exemplar projects
Add value to developments
Access to Feed in Tariff and Renewable Heat Incentive payments and benefits
[/box]
[/one_half_last]
More and more contractors, architects and M&E consultants are including sustainable development in their plans. This is being driven by a desire to be more environmentally responsible, create more attractive developments (with, lets face it, better prices!) and by targets and standards such as The Code for Sustainable Homes and BREEAM.
Our solar thermal and heat pump systems are eligible for business tax breaks under the Carbon Trust Enhanced Capital Allowance (ECA) scheme – this means you can write off 100% of the entire system, not just the panel, in the first year. See www.carbontrust.co.uk for more information.
Our high quality systems easily satisfy the carbon-reducing criteria set by new planning regulations such as the Code for Sustainable Homes.
Our experience in this field means that we can communicate effectively with building professionals, architects and M & E consultants. If you run an architectural practice or mechanical & engineering consultancy we are happy to present a CPD to you. View CAD diagram (.dwg) or technical specification
What about large projects?
Eco2Solar has experience in delivering renewable energy installations for large buildings such as health centre, care homes, apartment blocks and schools. This includes project management and the logistics and dealing with large projects.
…and don't forget…
Your solar energy system will provide tax free payments for up to 20 years under the Feed-in-Tariff or

Renewable Heat Incentive

Running costs are effectively nil and you can practically forget about maintenance
Monitoring systems can be set up to document the performance of the panels – a great public relations and educational bonus
Code for Sustainable Homes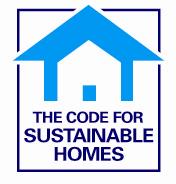 On 13 December 2006, the Code for Sustainable Homes – a new national standard for sustainable design and construction of new homes was launched. Since April 2007 the developer of any new home in England can choose to be assessed against the Code.
The Code measures the sustainability of a new home against categories of sustainable design, rating the 'whole home' as a complete package. The Code uses a 1 to 6 star rating system to communicate the overall sustainability performance of a new home. The Code also sets minimum standards for energy and water use at each level and, within England, replaces the EcoHomes scheme; developed by the Building Research Establishment (BRE). It will provide valuable information to home buyers and offer builders a tool with which to differentiate themselves in sustainability terms.
Most Local Authorities are now insisting on compliance with the Code in order for a project to be granted planning permission.
See: www.planningportal.gov.uk
You can also contact us</> for more information.