6th February 2013
Eco2Solar's Solar Panels Help Warwick Hospital to Cut Energy Costs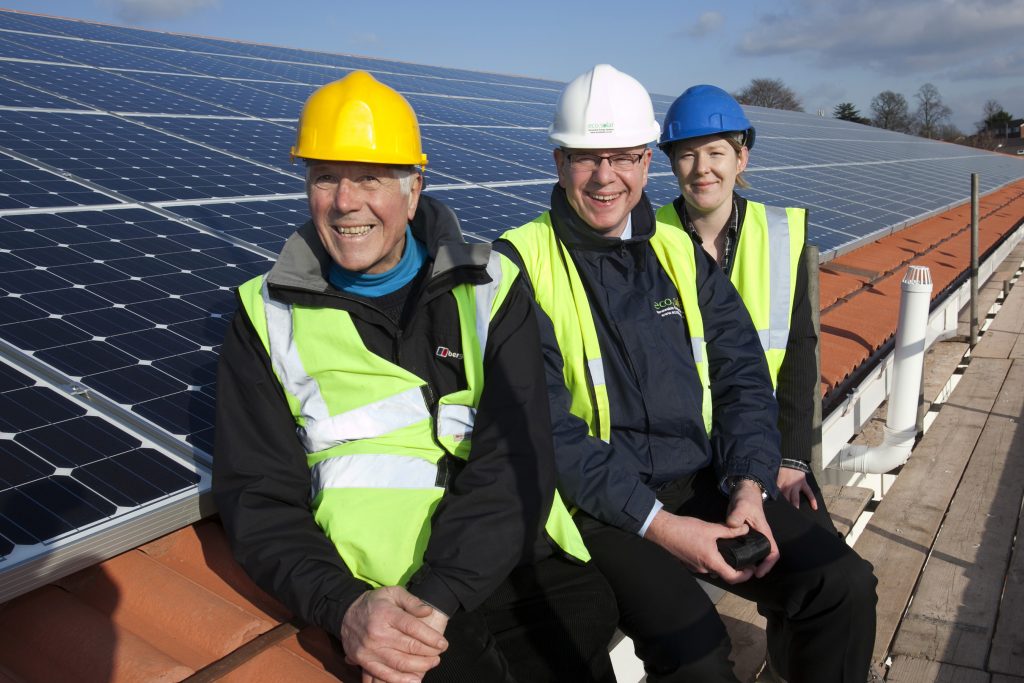 Warwick Hospital is set to make further savings in its energy costs, thanks to a 50-kilowatt solar energy system financed by local energy co-operative Community Energy Warwickshire and installed by Eco2Solar.
Warwick is the second hospital to benefit from solar energy through an innovative partnership between Community Energy Warwickshire and South Warwickshire NHS Foundation Trust. The first was Stratford Hospital, where a 10-kilowatt system was installed by us in December 2011.
The Warwick Hospital system comprises of 204 Suntech STP245S-20 panels and three SMA Sunnyboy 15000TL inverters and is expected to produce more than 40,000 units of "green" energy every year; which is equivalent to the annual electricity use of 12 average households. With all the electricity being used on site, the installation will also help the hospital to reduce its energy costs and carbon emissions.
Paul Hutchens, managing director of Eco2Solar, said: "It has been a pleasure to work with Community Energy Warwickshire and South Warwickshire NHS Foundation Trust in completing both phases of the installation and to be part of this innovative scheme – the first community energy project to be installed at an NHS site.
"Eco2Solar will continue to support Community Energy Warwickshire in its mission to ensure renewable energy plays an important role in their local area."
Community Energy Warwickshire, which was set up by Warwickshire residents to invest in renewable energy and help local communities save energy, launched its community share offer in October last year and has raised nearly £110,000 towards its target of £115,000.
Keith Sinfield, the Chair of Community Energy Warwickshire, also commented on their recent installation: "The fantastic response from local people in helping us to raise the money has ensured that we have been able to press ahead with this project despite the uncertainties caused by the Government's proposals for cuts in Feed-in Tariff support for solar energy.
"We look forward to continuing our partnership with South Warwickshire NHS Foundation Trust by helping Trust staff to save energy and cut fuel bills – at home and at work".