13th December 2013
Eco2Solar's One Thousandth Renewable Project!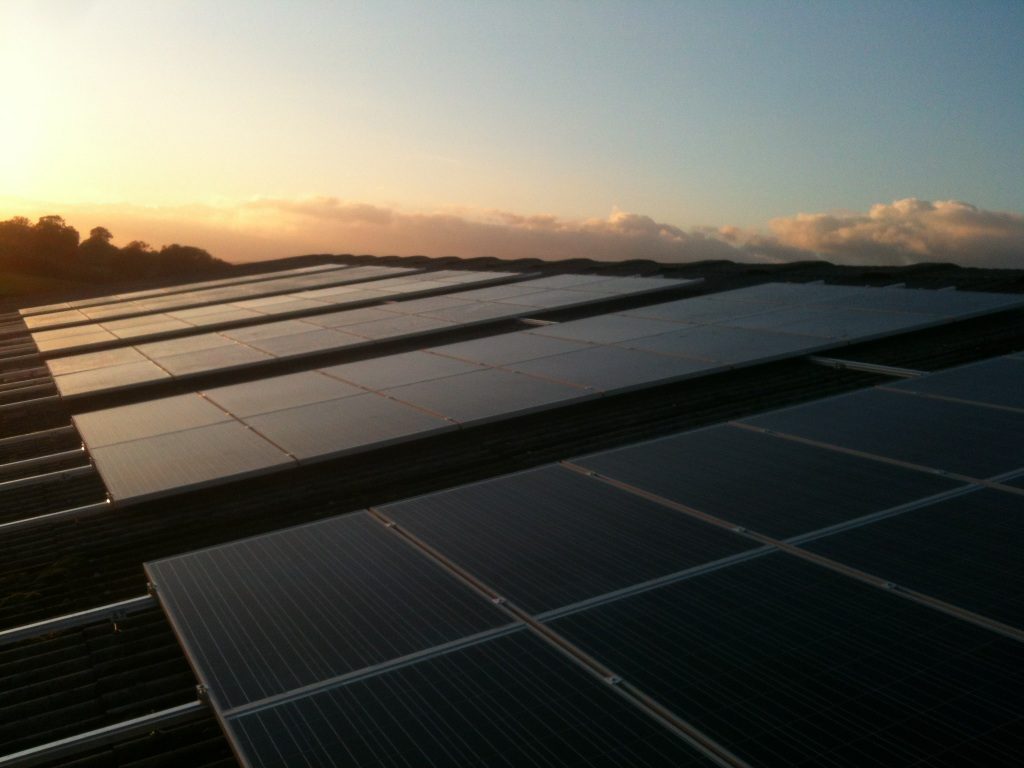 Eco2Solar are delighted to announce the completion of their one thousandth renewable energy project. After six and a half years in the industry and over one thousand six hundred individual projects to date, we are pleased to have made it to this prestigious milestone.
Camperdown Farm, in Warwickshire, marks the achievement of installation of 4.8 megawatt peak of renewables to date. The20kWp solar installation at the Farm was completed in December 2013, in conjunction with Mechanical & Electrical contractor RD Jukes and their client Warwickshire County Council. The Camperdown Farm project is one of three by Eco2Solar for Warwickshire County Council designed to help mitigate the impact of rising energy costs and reducing public sector budgets.
The renewable energy system is expected to contribute up to 18,460 kWh of energy to the electrical requirements of the farm annually.  Using a lifetime financial model, Warwickshire County Council will achieve a healthy rate of return from feed in tariff and sale of power income at reduced costs to the farmer.  Both WCC's Tenant Farmer and the Council will benefit.
Managing Director of Eco2Solar, Paul Hutchens, commented on reaching our one thousandth project: "Since establishing the business back in 2007, I am absolutely delighted that Eco2Solar have reached this significant landmark.
I am even more pleased that our 1,600 renewable installations save over 1,930 tonnes of carbon annually.
It is a great achievement for all of the team, who have worked hard to keep our business constant through the fluctuations of the renewable energy industry".