5th December 2013
Eco2Solar's MD Wins 2013 MEBC 'Member of the Year'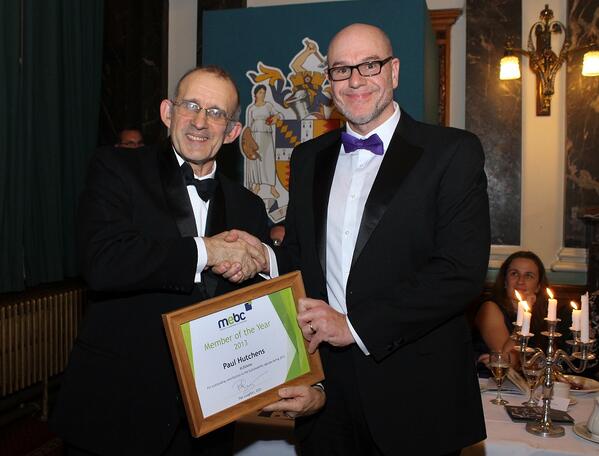 Eco2Solar's managing director, Paul Hutchens, was surprised and delighted to be named the Midlands Environmental Business Company (MEBC) member of the year for 2013.
The surprise announcement was made at the 2013 MEBC awards, held at the Birmingham Council House, on Wednesday 4th December. The awards, sponsored by local authorities and companies including Carillion, Birmingham City Council & Sustainable Housing Action Partnership, are an opportunity for midlands businesses to be recognised for their contribution to the low carbon sector.
Paul commented on his surprised win; "I am thrilled to have won the MEBC Member of the Year award 2013, it is completely unexpected and I am very grateful to the MEBC for recognition within the growing low-carbon sector.
I would also like to congratulate all of the MEBC winners; it is great to be a part of green business successes within our local economy!"