19th October 2011
Eco2Solar Power Through MCS Accreditation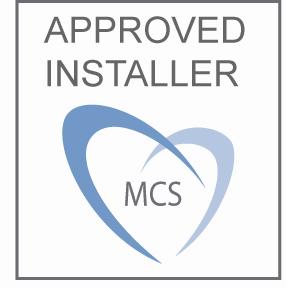 Eco2Solar have just had their annual audit for the Microgeneration Certificate Scheme (MCS) and passed with flying colours! MCS is an 'internationally recognised quality assurance scheme' and achievement of this accreditation is highly challenging; involving in-depth analysis of the company's code of conduct, customer service and installation standard.
Not only did Eco2Solar simply pass the accreditation, we did so without a single 'non-conformance' mark nor any observations; a phenomenon which is virtually unheard of and shows that Eco2Solar are an ethical and reliable company who are 100% prepared for all aspects of renewable energy installation.
The MCS accreditation is the right of passage for all renewable energy installation companies, as without this our customers would not be eligible for the wide range of government-backed incentives available; such as the Feed-in-Tariffs for PV installations and the upcoming Renewable Heat Incentive (RHI), which comes into effect next October. As Eco2Solar are fully MCS accredited for Solar PV, Solar Thermal and Ground Source and Air Source Heat Pump installation, each and every one of our customers can rest assured that they are receiving the highest level of service and workmanship, alongside access to all of the financial incentives which are currently on offer to consumers.
Managing Director Paul Hutchens added "We were confident that we would pass the assessment but to pass with no issues raised at all is amazing. This is testament to the discipline and hard work of everyone at Eco2Solar but in particular Gail Lobb and Ben Fox who have worked really hard to achieve this."