11th October 2012
Eco2Solar Pledge Charity Boost for Acorns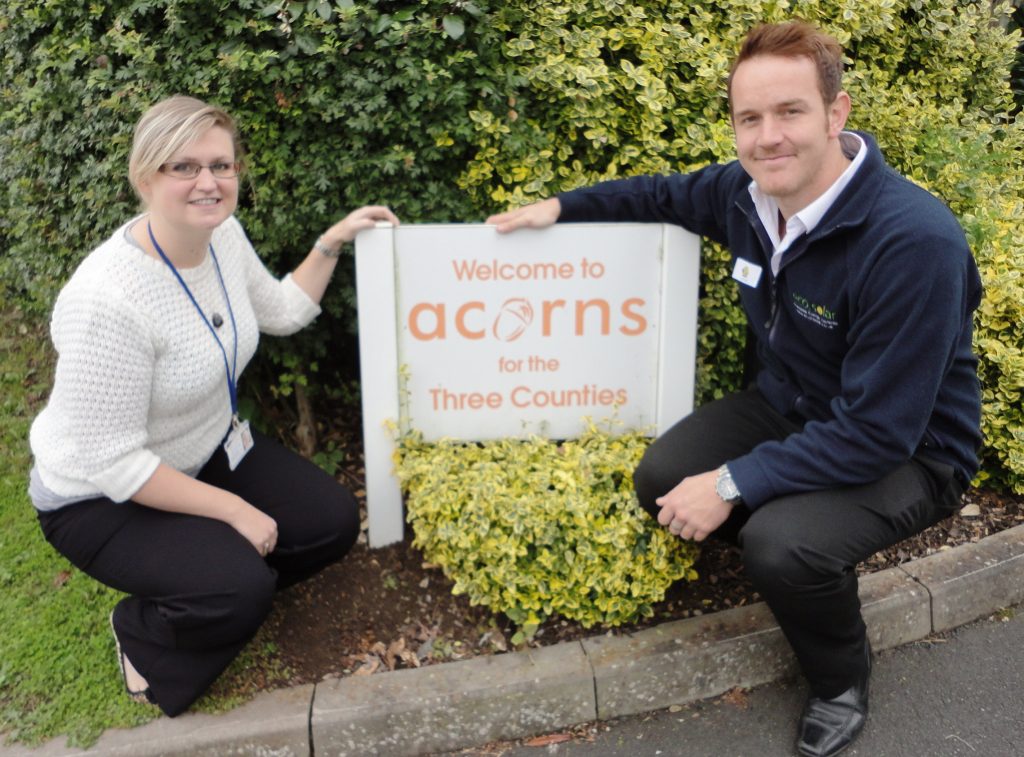 Eco2Solar has pledged to help raise vital funds for Acorns Children's Hospice Trust, after adopting the hospice as our chosen charity of the year.
We are pleased to announce that we will be donating £10 for each solar panel installation which we complete from now until October 2013 to Acorns, as well as holding monthly fundraising events.
It will potentially raise up to £5,000 to support all three hospices – Birmingham, Black Country and Three Counties – in caring for life limited and life threatened children and young people, and their families.
Ryan Mee, Eco2Solar's sales and operations director, commented on our partnership; "We have donated a significant amount of money for a range of charities through regularly fundraising activities since the launch of the business in 2007,"
He said: "By adopting a chosen charity each year, we will be able to make much more of a difference. Acorns is a fantastic charity and the funds we raise will directly help life limited children and their families throughout the region by paying for vital care and support services."
Acorns are currently supporting over 640 children and more than 910 families, including those who are bereaved. It is the only organisation that provides this level of care to these vulnerable youngsters whilst offering a range of support services to the whole family to help them cope at every stage of their child's life and beyond into bereavement.
Ellie Griffiths, corporate fundraising officer at Acorns Children's Hospice, said: "We're delighted to have Eco2Solar on board raising funds for our hospices. Without the kind generosity of Eco2Solar and other local corporate supporters, we would struggle to provide the vital care needed.
"Acorns relies heavily on fundraising, donations and the support of businesses like Eco2Solar to provide care for life limited children and support for families, including those that are bereaved. Families do not pay to the charity's services but it costs £750 per day for each child's care."