16th May 2013
Eco2Solar MD Scoops Top Environmental Award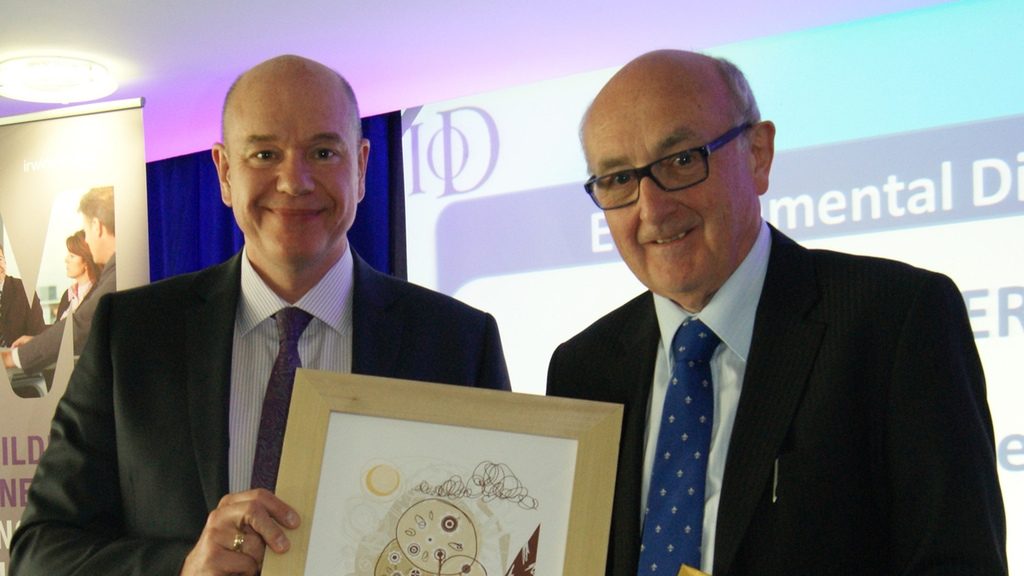 Eco2Solar's managing director, Paul Hutchens, has been awarded the prestigious Environmental Award at the ninth annual Institute of Directors (IoD) West Midlands Director of the Year Awards.
Paul accepted his accolade from John Phillips, IoD regional director at the awards ceremony on Tuesday 14th May at Warwickshire Cricket Club.
The award recognises Paul's strong leadership, business excellence and achievements to date since setting up his own successful renewable energy firm, Eco2Solar, in 2007.
He will now go forward to represent the West Midlands region at the IoD's national competition in London, this October.
IoD regional director John Phillips, said: "Paul impressed us with his ability to create a successful business with healthy profits, zero borrowings and no external investors. He is a highly deserving winner."
At the helm of Eco2Solar, Paul has led continued developments, rapid growth and best practice in providing solar photovoltaic, solar thermal and heat pump system installations for a broad range of commercial, social and domestic clients throughout the West Midlands and UK wide.
His latest venture has seen him move into energy efficiency technologies for the non-domestic market with the launch of Eco2Energy which aims to help businesses make significant savings on their energy bills.
In 2012 the firm announced significant growth with record end of year figures and turnover well in excess of £5m.
"I am delighted to have been recognised in this way," commented Paul.
He said: "The award is not only a fantastic testament and acknowledgement of my hard work as a director but also the entire team. Despite the challenging climate, we have remained at the forefront of the renewable energy industry in the West Midlands and UK wide."