3rd October 2011
Eco2Solar Lights the Way in Combined Solar Installations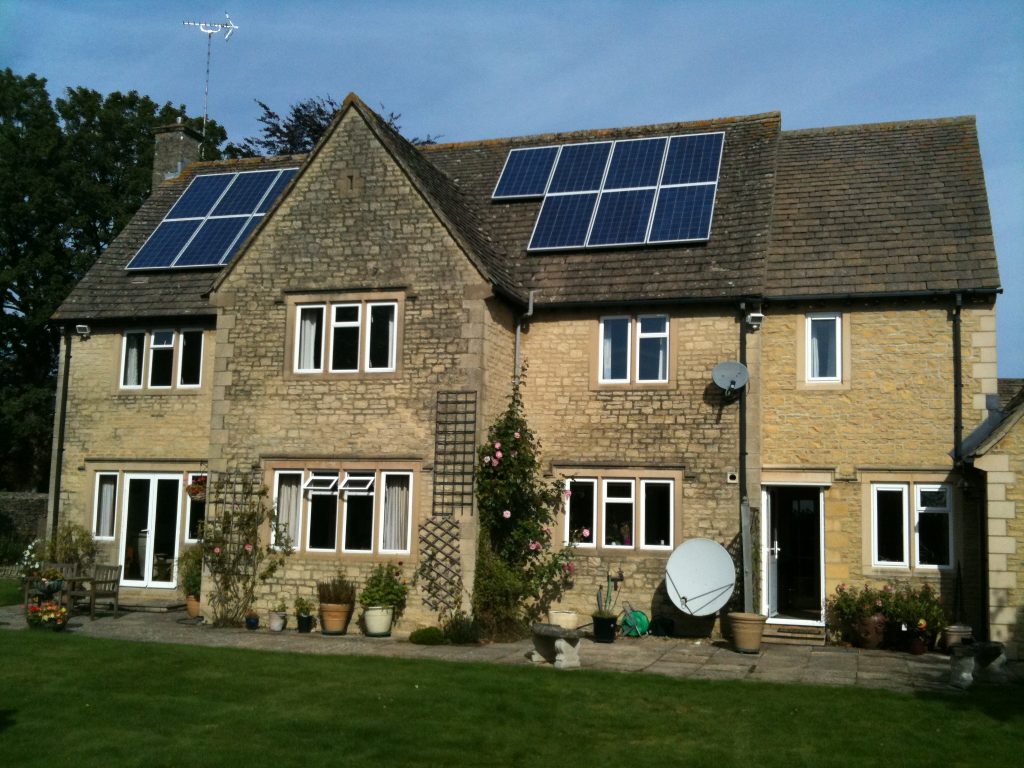 Eco2Solar recently installed one of the very first PVT installations in the UK; to a lovely detached property in the Gloucestershire. The installation utilised 14 H-NRG 230Wp 'Anaf Solar' panels, which use ingenious technology to combine solar PV and solar thermal energy generation. The panels were chosen as they are known to outperform existing brands in terms of solar PV efficiency and also provide up to 50% of the households' hot water requirements, alongside contributing to the heating of their swimming pool. The choice of these panels by the customers will allow full maximisation of the roof space available at the property, to produce two forms of energy which will significantly reduce the property's energy bills and carbon footprint.
The panels, which were installed to the rear of the property, make a 3.22kWp system which is expected to produce 2,764 kWh of electricity for the household annually; alongside the solar thermal contribution. This will result in a £1,196 annual, tax-free income for the householder courtesy of the government –backed Feed in Tariff initiative.
Andrew Hanson, project manager for Encraft who designed the system added "It was an exciting opportunity to get involved with this new technology and Eco2Solar delivered the project in a timely, professional manner. The quality of their work was very high".
The customer also commented on their recent installation; "I was impressed with the professional attitude of the Eco2Solar installation team. They took care not to damage the property in any way and made sure the site was left in a clean state. After the installation was finished, the system controls were explained very clearly and I have been encouraged by the subsequent follow up visit by Paul Hutchens. The PV side is already performing very well and the thermal contribution has increased with the latest adjustments."
Eco2Solar boss, Paul Hutchens remarked on the project; "Eco2Solar always strive to be at the forefront of technology and are prepared to be the pioneers of new, proven technology. We are also very happy that we have effectively met the needs of the customer who was looking for an all-encompassing solar solution, but had limited space available to do so. This is particularly important to Eco2Solar as we strive for the best possible customer service at all times".