30th June 2014
Eco2Solar customer Lyng Community Association wins Best Regeneration Scheme award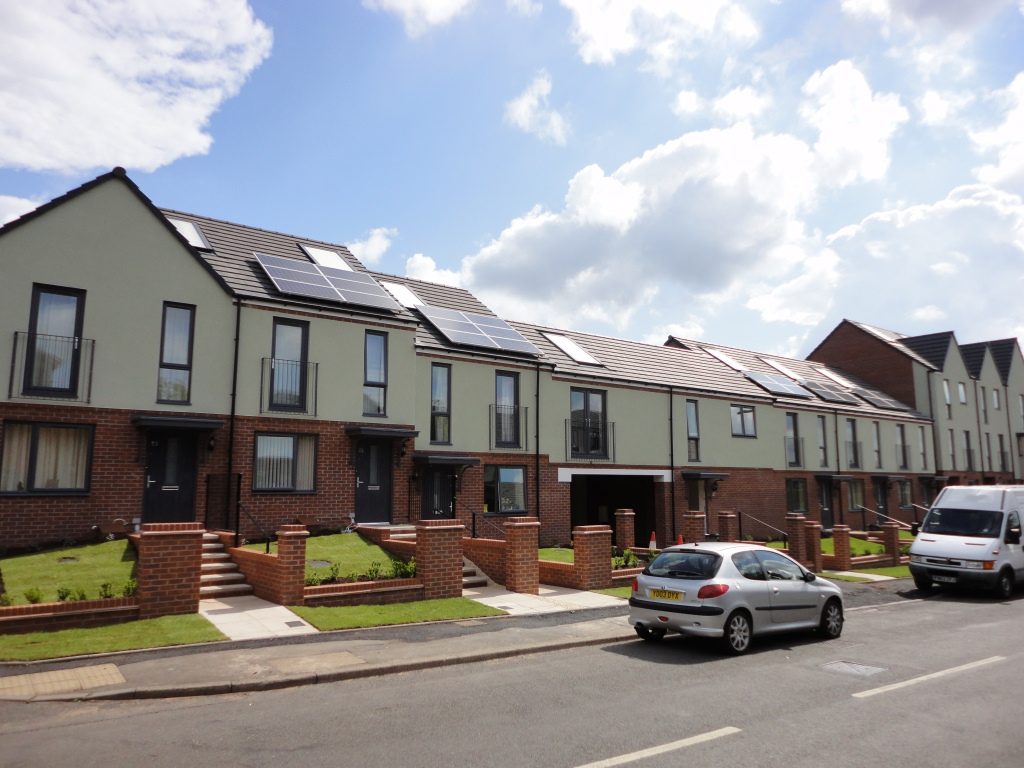 Residents and staff at a West Bromwich housing association are celebrating after winning a prized national award.
Lyng Community Association beat off stiff competition to claim the Best Regeneration Scheme title in the 11th annual Housing Excellence Awards.
The estate has seen major change and vast improvements thanks to the work of residents working in partnership with Sandwell Council's planning and housing teams as well as Barratt Homes who were chosen as the preferred developer of the scheme.
Since a group of pioneering local people fought for the regeneration of the run-down Lyng estate and set up the Lyng Community Association, a multi-million pound scheme has seen the original 1960s properties demolished and replaced by 200 new-build affordable homes, as well as 250 for private sale.
The project replaced decaying maisonettes, flats, tunnel walkways and underground car parks with modern energy-efficient homes, complete with gardens, as well as bespoke two-bedroom flats. This included solar PV panels on over 120 homes installed by Eco2Solar over a two year period between 2011 and 2013.
A popular new children's play park has been created and plenty of public open space for residents to enjoy, situated in the heart of the devleopment.
The final ten new LCA homes will be handed over, ready for their new tenants, by October 2015.
LCA Chair Wendy Bodenham, who has been involved in the project since the start, said: "It's fantastic to receive such high-profile recognition for the hard work that many of us have put in over the years. We're really proud of what we've achieved so far.
"We've got a wonderful community here and wanted to keep that together. I'm delighted that we've created social housing of excellent quality and transformed the Lyng into a desirable place to live."
Cllr Ian Jones, cabinet member for jobs and economy, said: "The scheme was entered into the Housing Excellence Awards as we felt the it deserved national recognition particularly as residents had been so instrumental in the regeneration process."
Eco2Solar Managing Director, Paul Hutchens, addded "We were delighted to contribute to the sustainability of these homes in the heart of the West Midlands. Barratt Homes and the Lyng Community Association are important clients of ours and help us meet our goals of reducing carbon emissions and fuel poverty for the residents of this scheme."