22nd June 2012
Eco2Solar Boss Shares Wealth of Solar Knowledge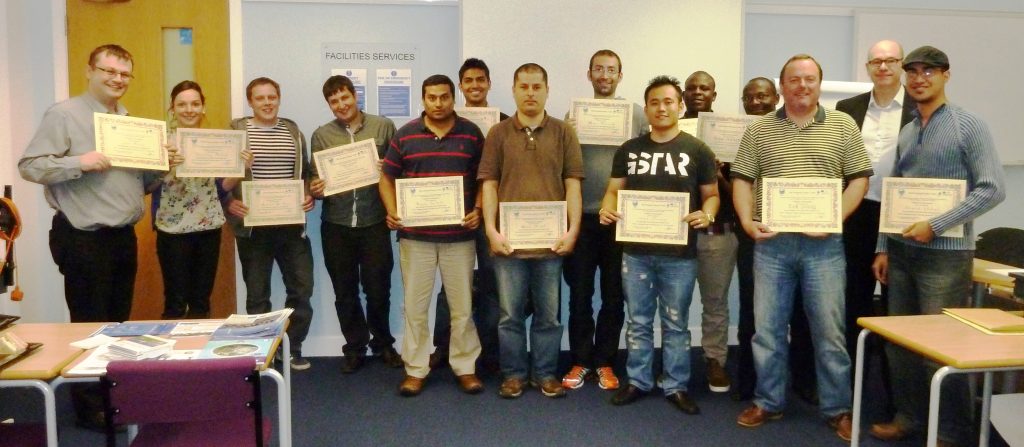 Eco2Solar MD, Paul Hutchens, recently lectured at an EU Energy Centre Training course in Edinburgh. The two day solar hot water course allowed Paul to share his extensive renewables knowledge with 13 eager students. The course, which is targeted at technicians, building professionals and individuals alike, taught attendees how to specify solar thermal systems, survey buildings, design systems and install and maintain solar thermal equipment; alongside the savings and benefits which can be achieved.
The key aspects of the course range from Climatic data capture, to types of solar systems, storage of energy and the technical components of installation. Students of the course were also given the opportunity to sit an exam as part of the module, which if successful will result in acquisition of the Galileo Master Certificate; an internationally recognised certificate in the renewable energy sector.
This is not the first time which he has been involved in teaching others about renewable technology as has delivered this course on three separate occasions in the last six months.
Paul commented on his teaching for the well-respected energy centre – who have worked with NASA and the United Nations in their 37 year history; "I always thoroughly enjoy the opportunity to teach others about the theory, practice and benefits of renewable energy installation. This is a passion of mine, as I truly believe that the only way to combat the detrimental environmental effects which we are having on the environment is by changing the way which we produce and consume our energy. It is great for me to see that there are so many people who are eager to learn about renewables and put that knowledge into practice."