30th May 2012
A Bright and Shiny Future for Eco2Solar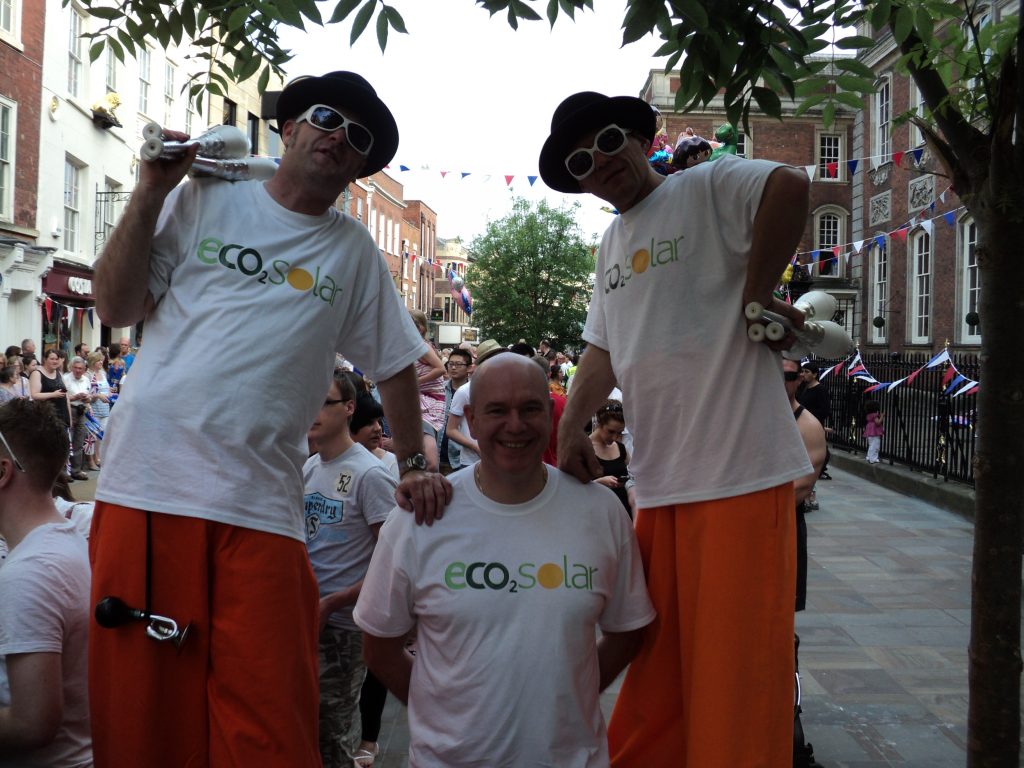 We are pleased to announce Eco2Solar's 5th birthday, having turned in record end of year figures yet again; this is a great time for us to begin our celebrations! With the end of our 5th financial year next month and an expected turnover of over £5million, we have been consistently more than doubling in size every year, even quadrupling last year.
Eco2Solar is a family-run business which was set up by managing director Paul Hutchens, in 2007 and has since grown rapidly; expanding to become a significant local employer of over 35 people. In five years, Eco2Solar has completed well over 1,000 installations for both private homes and commercial properties, earning a reputation as one of the leading renewable energy firms in the Midlands. A success which we feel is underlined by the volume of commercial business on our books with leading local names like Mansell Construction, The Environment Agency, Birmingham City Council, Thomas Vale and South Warwickshire NHS Trust.
Alongside these substantial commercial installations, we have also completed several installations for new build primary schools with Dudley Metropolitan Borough Council and Worcestershire County Council.
It's a far cry from the days when Eco2Solar's founder Paul Hutchens set up the business from his living room with just a couple of sub-contractors; "These are exciting times for Eco2Solar," said Paul Hutchens.  "Solar energy isn't just for the future, it is here and now.  We dedicate ourselves to delivering a quality service and providing free renewable energy for customers, significantly reducing carbon footprints and providing an income from the Government Feed in Tariffs; all of which is so vital to protect our environment.
"We have an ambitious five-year strategic plan to invest in more technologies, new build housing and the government's Green Deal.  Ultimately, it is our goal to be the leading UK small-scale energy company."